The Delaney at Georgetown Village, Georgetown, TX

The Delaney at Georgetown Village is a rental retirement community in Georgetown, TX, with no entry fee. Our senior living facility lies just 30 minutes north of downtown Austin and enjoys close proximity to parks and recreational areas, including Lake Georgetown and San Gabriel Park. The Delaney is also close to the lifelong learning opportunities available at Southwestern University, which is situated just east of downtown Georgetown. Our campus is near many popular retail and entertainment outlets, as well as quality medical facilities, including St. David's Georgetown Hospital.
The Delaney features beautifully designed independent senior living apartment homes, assisted living apartments for residents needing help with the activities of daily living and memory care residences for those with Alzheimer's disease or other related dementias. Our LifeSTYLE Promise® ensures residents of The Delaney have the freedom to live the lives they want to live—guaranteeing choice, flexibility, and control over how and when services and care are structured, scheduled, and delivered. And our commitment to Extraordinary Impressions®—our culture of gracious hospitality and service—ensures that each interaction with you and your family is meaningful and memorable and will exceed your expectations.
The Delaney Vision
"Delaney" derives from the French surname deAunou, meaning "of an alder grove." Alder trees are special because their roots actually improve the soil around them. So an alder grove is not just part of the landscape—it makes the landscape better. That, too, is the mission of The Delaney at Georgetown Village. Our goal is to create a retirement community that indelibly connects to our entire area, where we make real contributions to people's lives, helping them to thrive and flourish. That, of course, includes the lives of our residents, but also, like the alder tree, the lives of everybody around us in the community at large.
Life Care Services. The Leader in Senior Living

The Delaney at Georgetown Village and on-site assisted living and memory care at The Delaney are managed by Life Care Services®, An LCS® Company. Life Care Services leads the way in senior living, with over 40 years of proven experience. This innovative leadership brings passion and performance through strong financial stewardship and lifestyle-centered activities as well as high-quality health services in communities that are as unique as the individuals who live in them.
Residents Love The Delaney (You Will, Too!)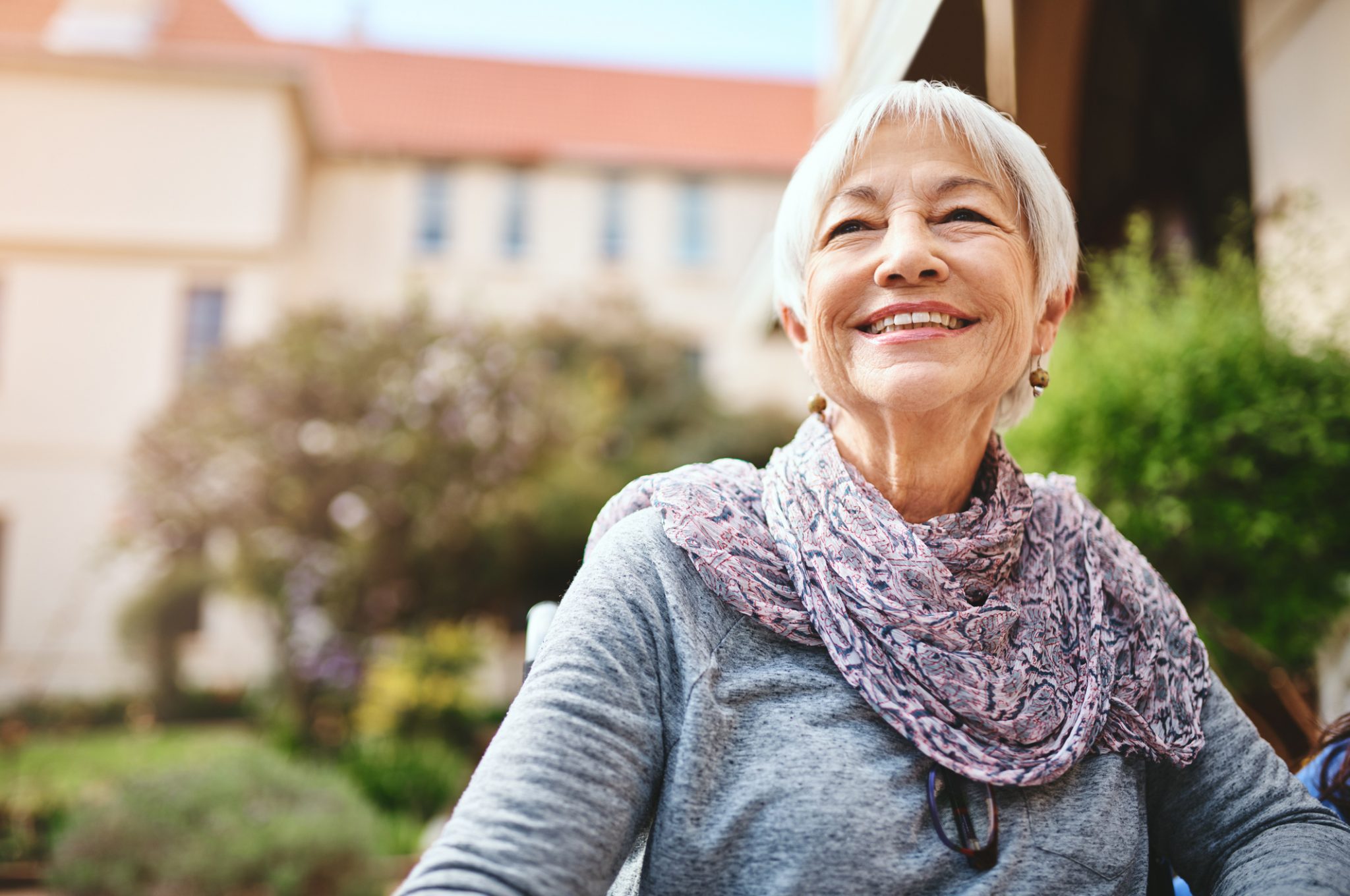 "The Delaney is an amazing place for seniors. My now 85 year old Mother moved into a 2 bedroom/2 bath apartment in late 2018. She absolutely LOVES living there. It truly is like a cruise ship on land. The activities range from trivia contests, bingo, rummy cube and black jack games, to exercise classes and movie nights, and more. Pre- Covid, the Delaney had live music for the residents three times a week. The most remarkable thing about the Delaney is the staff. They are all upbeat and their affection for the residents is evident. Sam Richardson can give a class on leading through crisis - his management through the Covid crisis was truly outstanding. The safety of the residents was number one. New procedures were put in place and monitored and changed as needed. What a relief for all of us with loved ones living at the Delaney."
Testimonial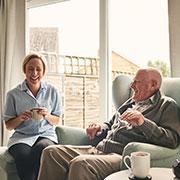 "The dedicated staff! All are caring, extremely capable, and working toward building a cohesive, friendly involved and happy community."
Resident of The Delaney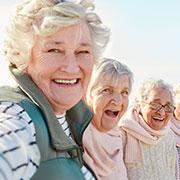 "I love it here! Life is better than I ever thought possible..."
Resident of The Delaney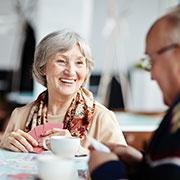 "The activities are great!"
Resident of the Delaney